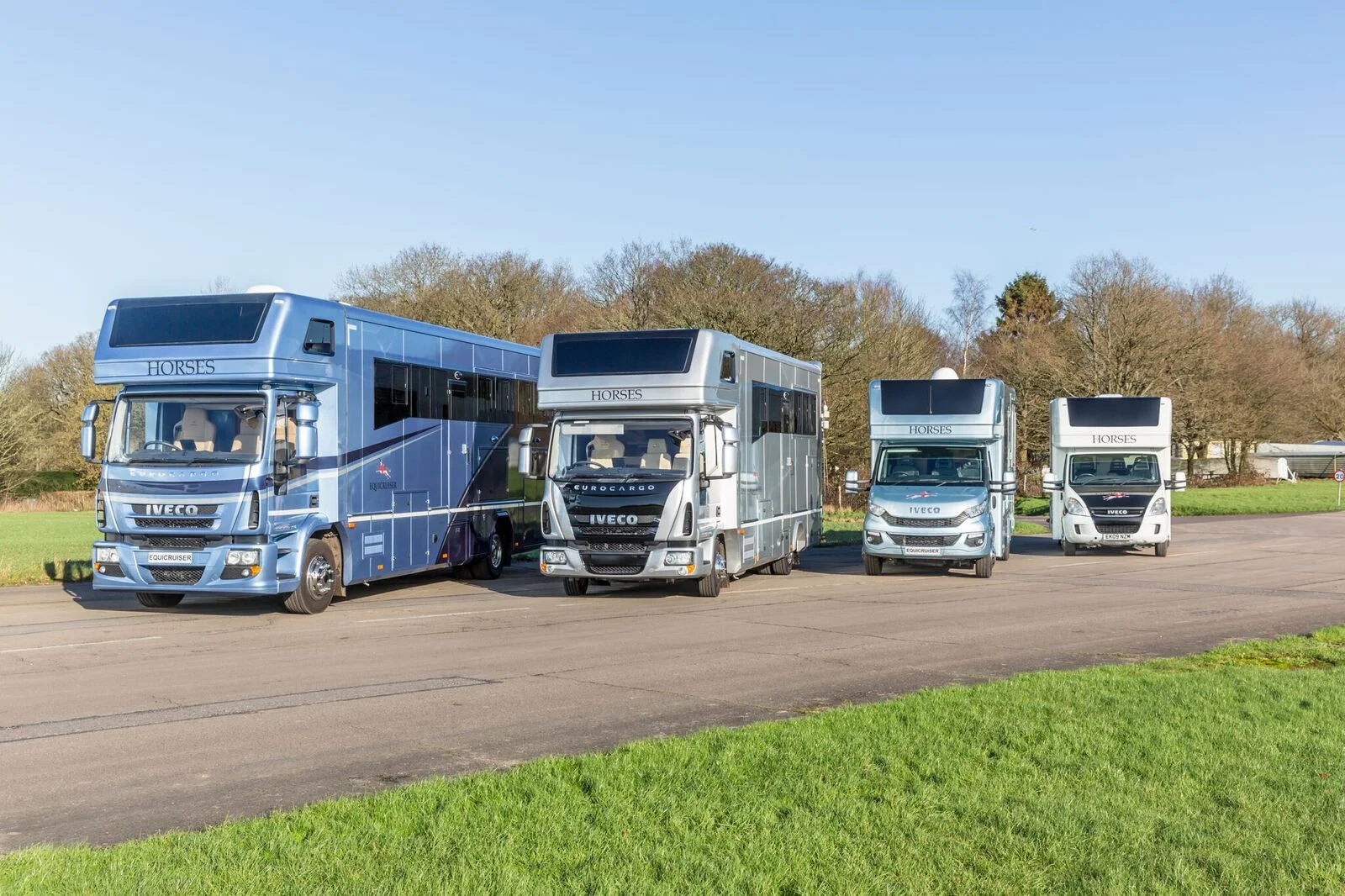 Take the hassle out of selling your horsebox by using Equicruiser's established and  highly regarded name to sell your new, used or second hand horsebox.
Apart from Equicruiser vehicles, we can also accept Oakley,Whittaker, Sovereign, Stephex, Empire, Cooke, Roelofson and PRB horseboxes for sale.
The benefits of using Equicruiser, wholly owned by Spectra, with its massive resource and network including George Smith Horseboxes:
Horsebox manufacturers with extensive experience
Many years of experience and our extensive knowledge of horseboxes mean that we can be sure to answer even the most difficult of questions from potential buyers
High quality assured for purchasers
Equicruiser horseboxes are widely regarded as being of the highest quality. So it follows that any vehicle we offer for sale will have the same prestige hallmark for purchasers
Saving you time
We handle all enquiries and answer all would-be purchaser questions
Horsebox promotion
Your horsebox will be advertised on our high-traffic website.
We discuss with the client a realistic sale value and upon the successful agreed sale price, sales commission would be paid. 
For further information, contact us on 01373 752900 or email us at enquiries@equicruiser.co.uk